green-goose Carebox | The Baby Hair Care Pack
Regular price
Sale price
$20.00 USD
Unit price
per
Sale
Sold out
Enjoy sustainable, soft and carefree bamboo!
Your sustainable Bamboo CareBox consists of the following parts:

Bamboo Baby Massage Hairbrush
Bamboo Baby Comb
Soft Baby Bamboo Brush
2 Soft Bamboo Wipes
Luxury gift packaging
Why Bamboo?
Sustainability and bamboo have been linked for a long time. It has been talked about for more than 10 years and several studies have been done in recent years. Bamboo is mainly seen as a sustainable alternative because of the amount of CO2 that bamboo filters out of the air. Furthermore, bamboo grows very quickly, so you have more yield and therefore less environmental impact than with traditional materials.

Bamboo filters a lot of co2 from the air
Bamboo has a growth cycle of four to five years
Bamboo generates up to 35% more oxygen than an equal volume of trees
Bamboo is recyclable
Bamboo is very strong and very flexible
Bamboo Hairbrushes and Comb
By using only natural products, the green-goose vegan baby hair brushes and comb are durable, have excellent quality and last a super long time!

Bamboo Wipes
Use your wipes for washing your face. The wipes are super soft and retain their softness even after washing.

Super soft, Super strong
Ideal size: 26 x 26 cm, for versatile use
green goose
Sustainable Products, Environmentally Friendly Materials
To share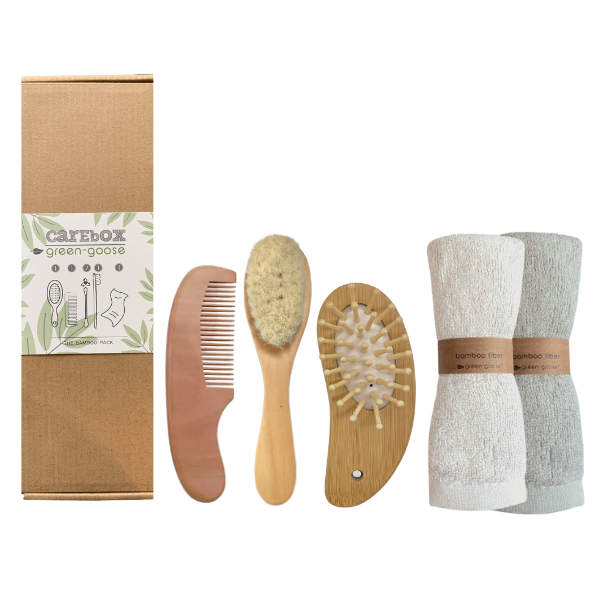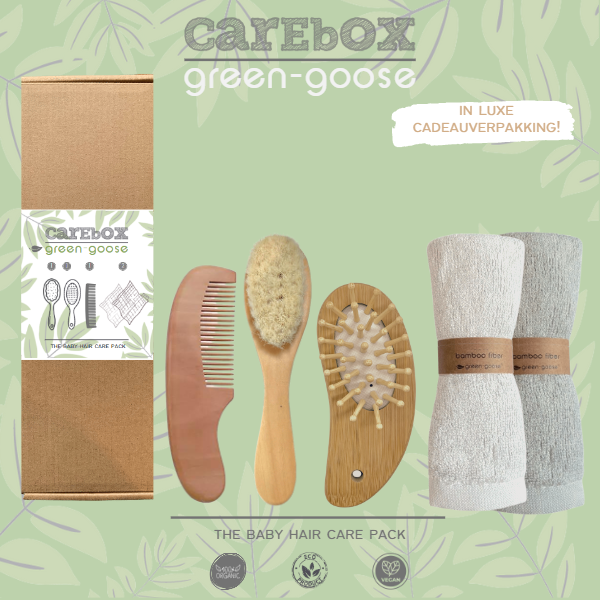 Become a business order or distributor?

Do you want to know more about ordering larger quantities, or selling green-goose in your (online) store? Then contact us!

Free shipping

Enjoy free shipping by ordering 30 euros or more worth of sustainable items. Or pick it up for free!