Carebox | The Shaving Pack | Bamboo
Regular price
Sale price
$28.00 USD
Unit price
per
Sale
Sold out
Wonderfully caring and sustainable!
Your sustainable CareBox consists of the following components:
A Classic Razor
10 Razor blades in Kraft packaging
30 ml Bio Shaving Oil with Pipette
100 g Goat milk soap
Luxury Gift Box
Classic Razor

Sustainable: Bamboo handle, stainless steel blades. 100% plastic free!
Inexpensive: The razor blades are cheaper than the cartridge systems of well-known brands
Easy and safe: Safely replace the blades by unscrewing the head from the 3-piece screw cap
Better shaving result, smoother skin, less skin irritation, shave less often
Universal: Blades from other brands fit on the system.
Razor blades, 10 pcs
The super-sharp blades are smooth to work with and ensure a smooth and velvety result. They are packed per 10 pieces and fit in every vintage shaver.
Shaving oil, 30ml

100% natural
Hydrates the skin
No soap or chemicals that dry or irritate
1 bottle = about 180 shaves
Also ideal for travelling!
Ingredients :
Water, Argan Oil, Vitamin E Oil, Organic Jojoba Oil, Wildcrafted Grean Tea, Typha Orientalis Extract, Gleditsia Sinesis Seed Ectract, Lycium Chinense Extract, Glycerin Caprylate
Goat milk soap
Suitable for people with eczema or psoriasis
100% Organic
Contains Lactic Acid
Restored PH balance
Natural ingredients
Handmade
Rich foaming
House nurturing
Use for face and body
green goose
Sustainable Products, Environmentally Friendly Materials

To share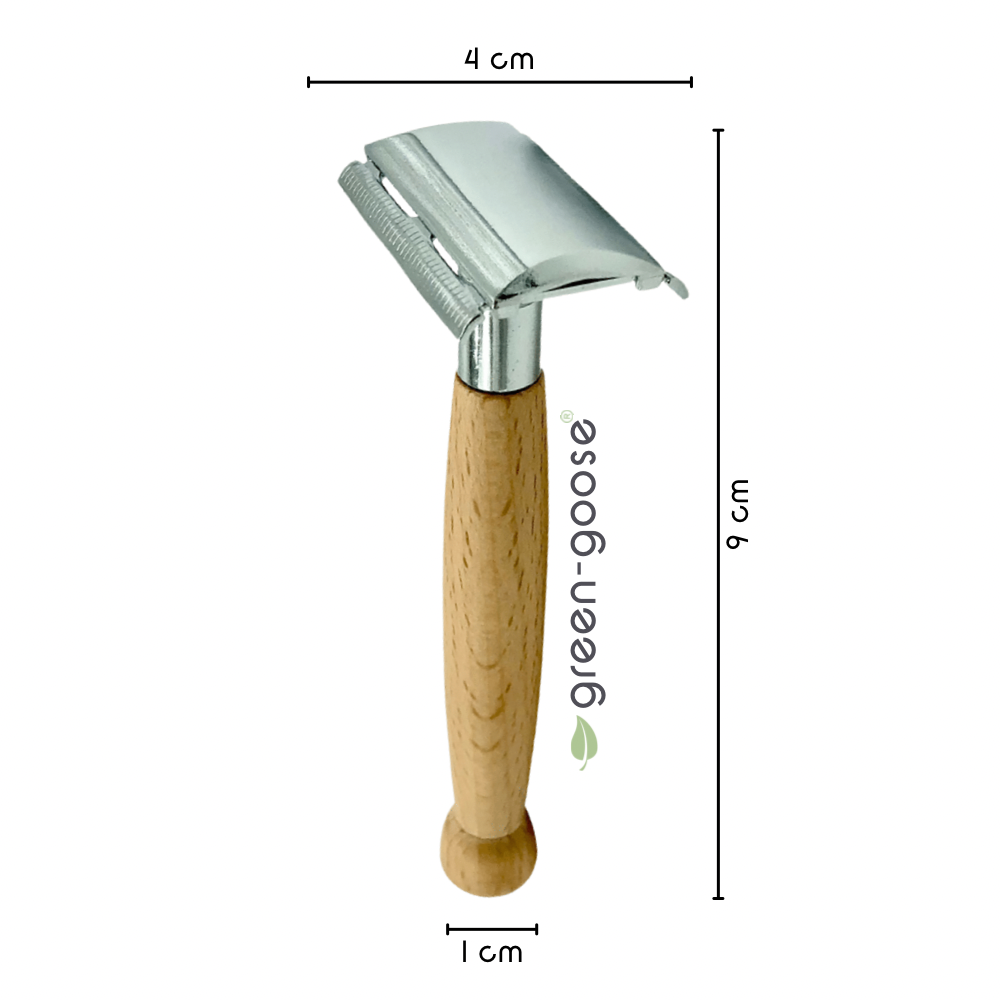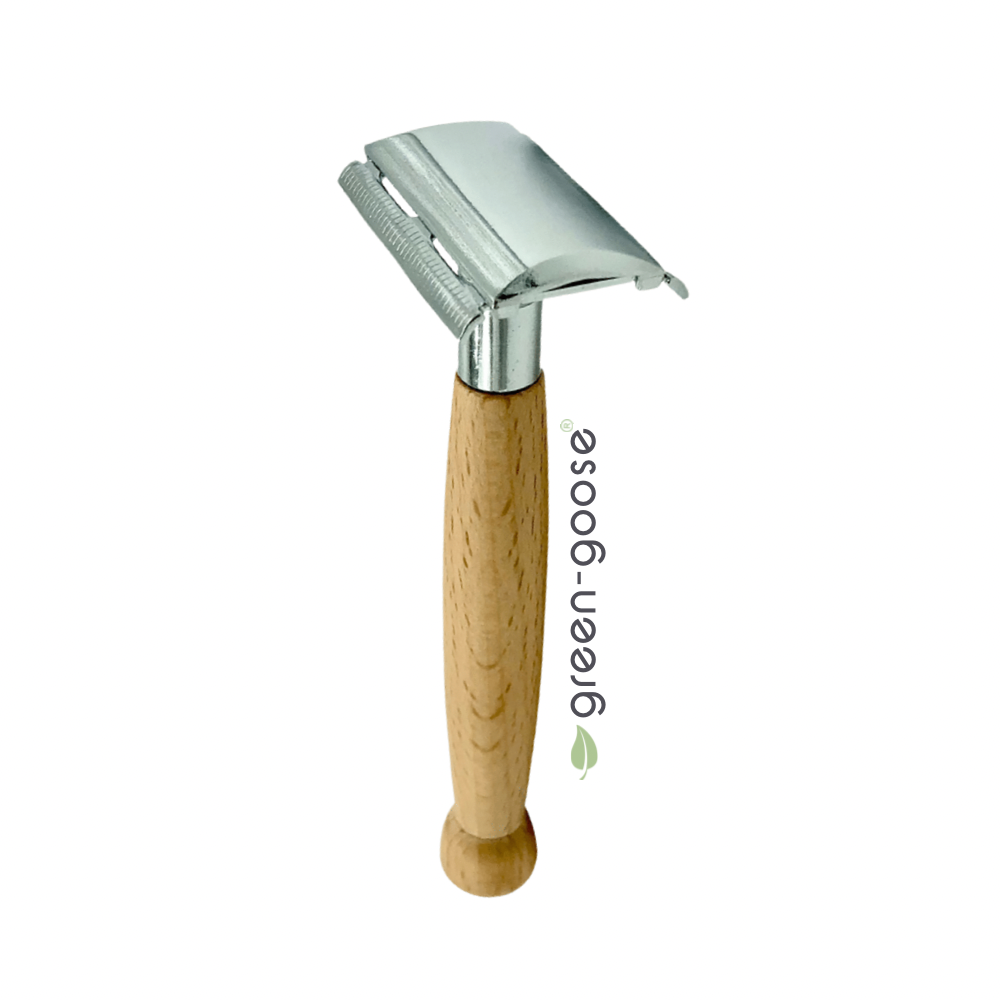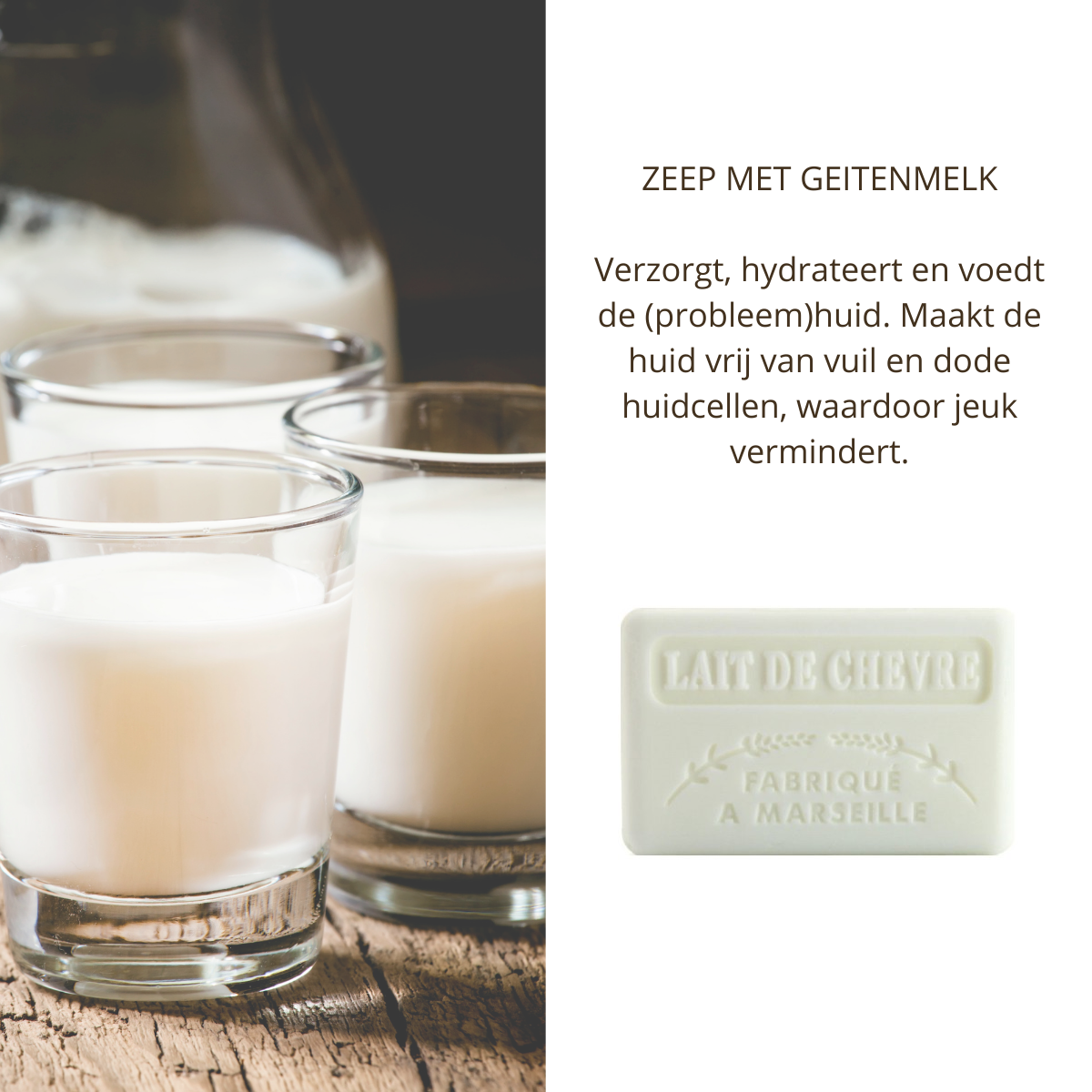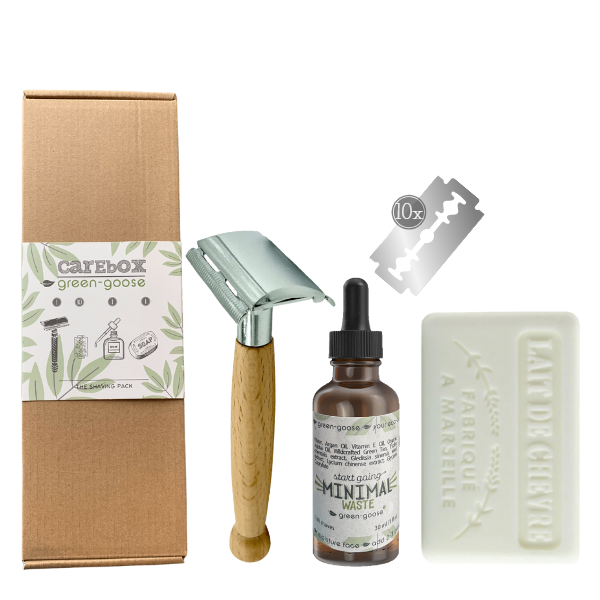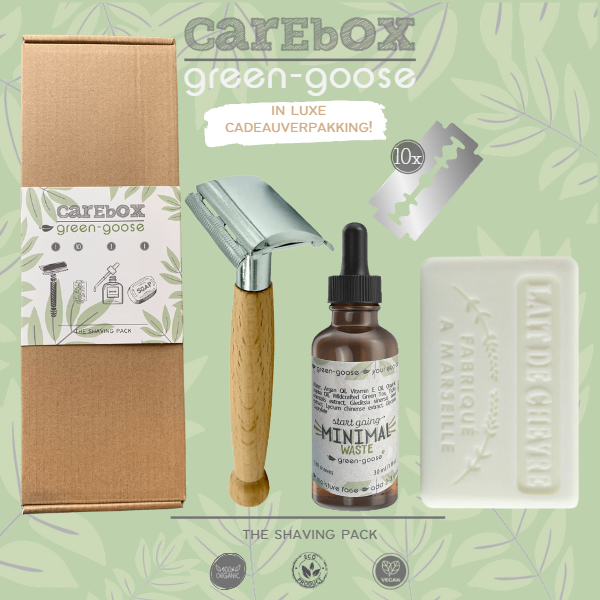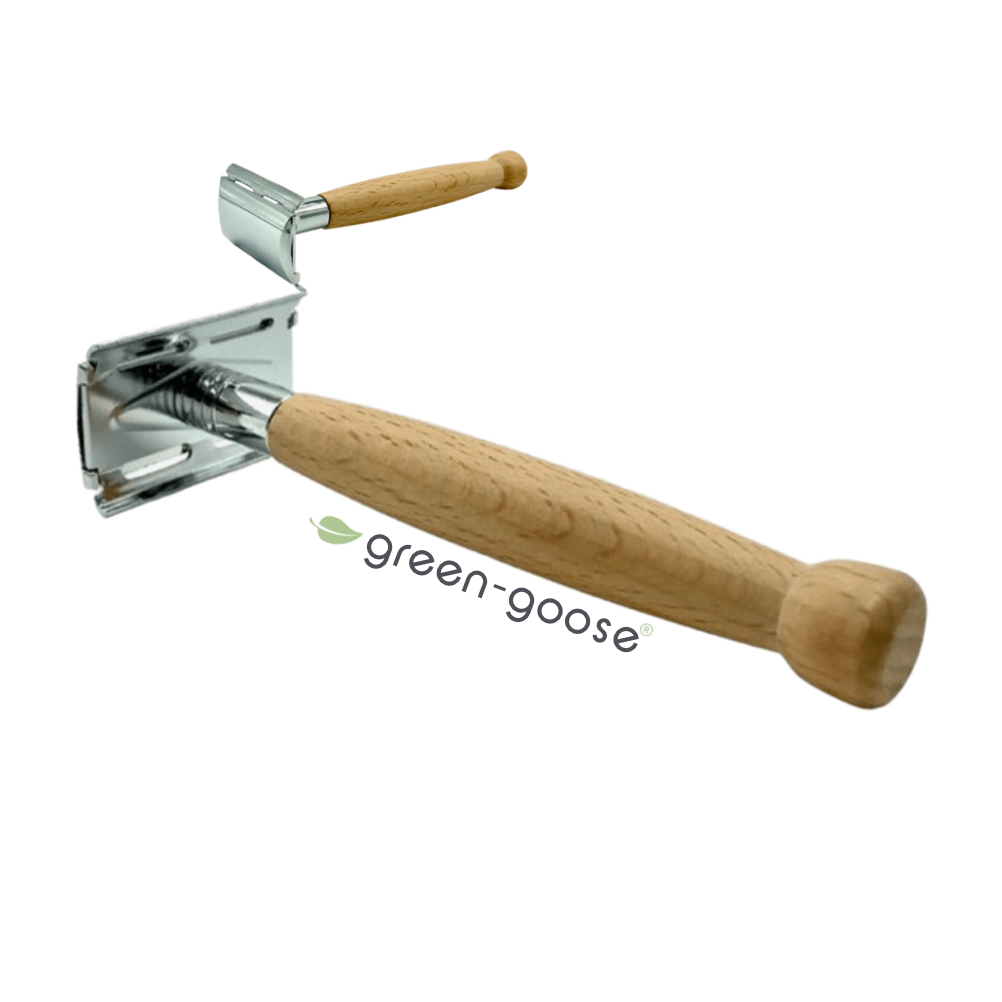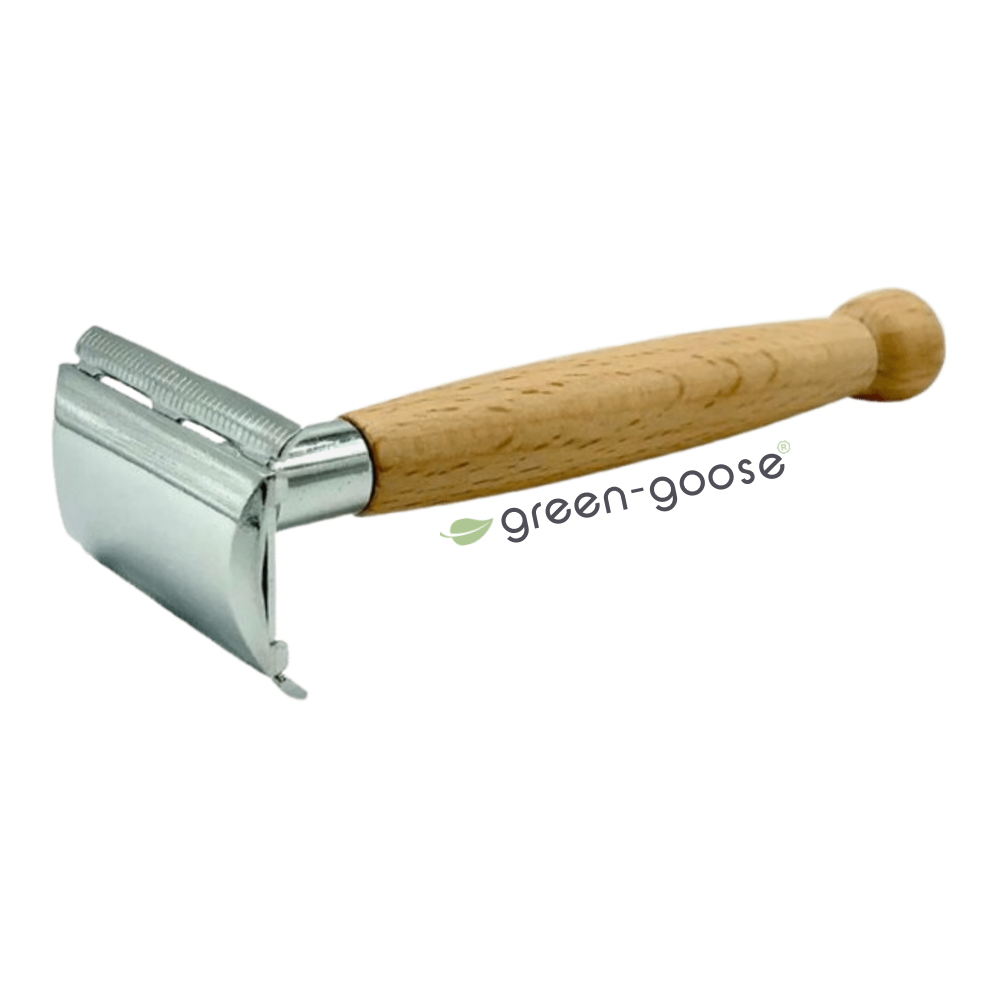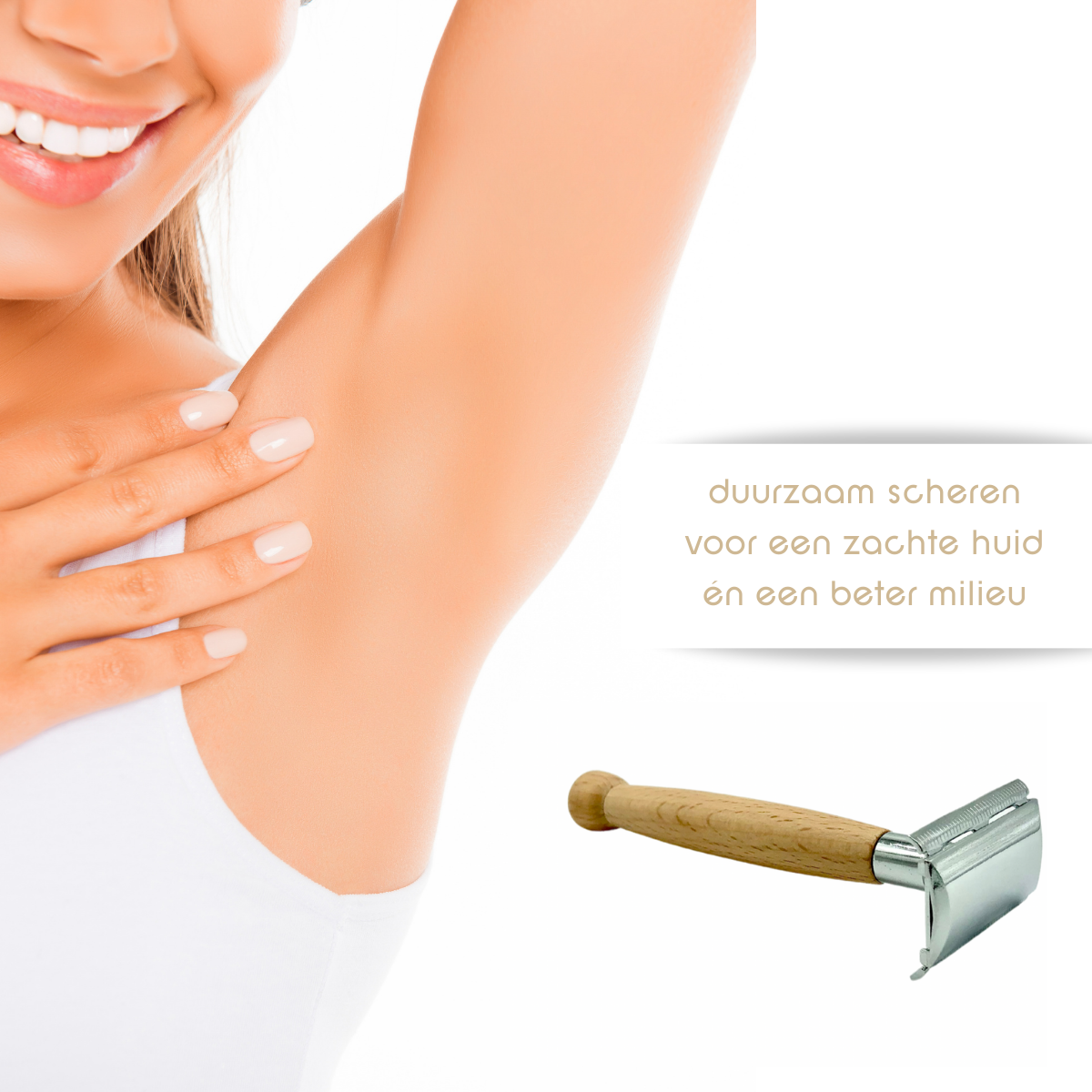 Become a business order or distributor?

Do you want to know more about ordering larger quantities, or selling green-goose in your (online) store? Then contact us!

Free shipping

Enjoy free shipping by ordering 30 euros or more worth of sustainable items. Or pick it up for free!