Bamboo Ladies Thong | 2 Pieces | Gray
Regular price
Sale price
$20.00 USD
Unit price
per
Sale
Sold out
Discover the ultimate comfort: Women's Bamboo Underwear!
Be amazed by a new level of bliss with our luxurious Women's Bamboo Underwear. Made from the finest bamboo fibres, our underwear offers unparalleled softness, breathability and comfort so that every day feels like a day at the spa. Enjoy the natural benefits of bamboo and give your underwear experience a modern twist.
Why our Women's Bamboo Underwear?
Incredible Comfort : Experience a heavenly touch on your skin with our super soft bamboo fabric. It feels great and is hypoallergenic, perfect for sensitive skin, so you can enjoy without irritation.

Breathable and Moisture Regulating : Say goodbye to discomfort caused by sweat and moisture. Our bamboo underwear naturally provides moisture management, so you stay dry and fresh all day long, whatever you're doing.

Odorless : Stay confident and fresh with our bamboo underwear that keeps odors at bay. Thanks to the natural antimicrobial properties of bamboo, you can enjoy long-lasting freshness all day long.

Perfect Fit : Our underwear is specially designed to hug your body perfectly and provide a supportive, yet comfortable fit. The stretchy bamboo fabric allows for flexibility and freedom of movement, so you feel comfortable all day long.

Sustainable Choice : Choose consciously for our bamboo underwear and contribute to a better world. Bamboo is a renewable resource that grows quickly without the use of harmful pesticides or excessive water consumption.

Trendy Designs : Upgrade your underwear collection with our trendy designs and colours. From timeless to trendy, our collection offers choices that perfectly match your style and preference.
Experience the Difference Today!
Treat yourself to the ultimate comfort and luxury of our Women's Bamboo Underwear. Give your underwear drawer a modern makeover and make every day a moment of pleasure. Experience the softness and durability of our bamboo underwear and feel the difference for yourself! Don't wait any longer and discover it today.
Material : 95% bamboo fiber, 5% spandex

green goose
Sustainable Products, Environmentally Friendly Materials
To share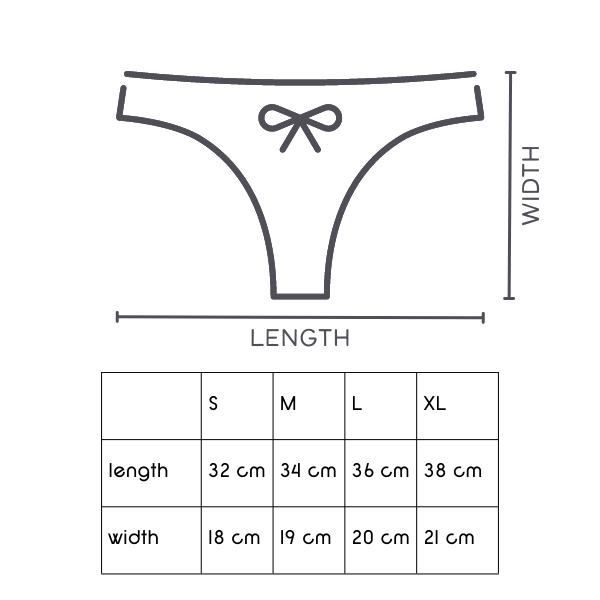 Become a business order or distributor?

Do you want to know more about ordering larger quantities, or selling green-goose in your (online) store? Then contact us!

Free shipping

Enjoy free shipping by ordering 30 euros or more worth of sustainable items. Or pick it up for free!