Reusable XL Hemp Organic Cotton Cotton Pads | 5 Pieces | Scrub
Regular price
Sale price
$7.00 USD
Unit price
per
Sale
Sold out
The XL reusable cotton pads from green-goose are made of sustainable hemp fiber, which can be washed again and again. So you never have to buy cotton pads again!
Start your minimal waste lifestyle today. The reusable cotton pads are a perfect start. An environmentally friendly alternative to your regular make-up remover pads. The pads are extra large (10 cm in diameter) and therefore perfect for removing make-up, dirt and even lipstick and nail polish.

Usage
The large XL pad is a lot larger than a normal cotton pad (10 cm) and has a firm structure. Ideal for removing your coarser make-up. Easily use your pads in the shower; make-up remover is superfluous - a little water is enough. With the sturdy reusable organic cotton XL pads you do yourself, your wallet, and nature a favor!
After cleansing your face, rinse the pad with warm water and hang to dry. After a few days of use, you can simply wash them in the washing machine at 40-60 degrees (not in the dryer!). Even after washing, your latest purchase will retain its structure and firmness.
Diameter Pads: 10 cm
Sturdy and effective
Easy to wash
Your benefits:
Minimal Waste, because you can use the same pad over and over again
Affordable: Your cotton pads will last for years
Sturdy, so suitable for stubborn make-up
Larger size (10cm) than regular cotton pads
Sustainable hemp fiber
Hemp: sustainable and ecological
Hemp is a so-called bast fiber and is made from the stems of the hemp plant (Cannabis sativa). It is one of the oldest known fibers used for textile production. Especially before cotton became a mass product in the seventeenth and eighteenth centuries, hemp was a popular and widely used natural fibre. It is a highly valued natural product that is used in innovative fashion fabrics, interior fabrics, but also (because of its strength) in bio-composites.

The ecological benefits of hemp
100% biodegradable
No irrigation required
No chemical treatments
Skin-friendly, natural and breathable
green goose
Sustainable Products, Environmentally Friendly Materials

To share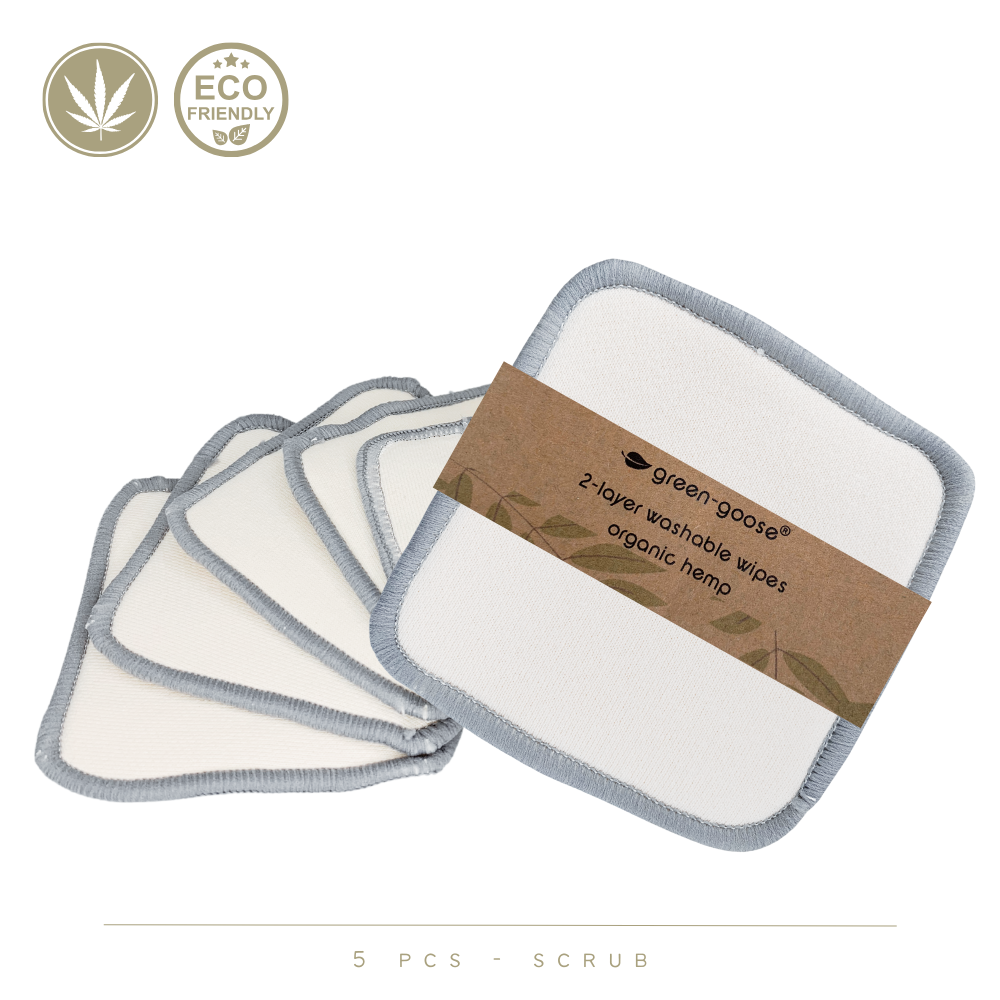 Become a business order or distributor?

Do you want to know more about ordering larger quantities, or selling green-goose in your (online) store? Then contact us!

Free shipping

Enjoy free shipping by ordering 30 euros or more worth of sustainable items. Or pick it up for free!