Loofah Pads | 3 pieces
Regular price
Sale price
$20.00 USD
Unit price
per
Sale
Sold out
On a roll! You have found a pure natural Loofah Pad set: 3 Pads to scrub or peel - suitable for all skin types
Your green-goose Loofah Pads are extra large, with a diameter of 8 cm. This means you can not only use them in front of the mirror, but also great in the bath or shower.
Loofah sponges are suitable for every skin: by first immersing the pads in water, the hard fibers become slightly softer and you can use your Pad to thoroughly cleanse or peel.
Loofah
Loofah comes from the luffa cucumber, also known as sponge cucumber. Humans have been using this ancient cultivated plant for centuries, but nowadays it seems to be becoming increasingly popular in Western countries. In India and Asia, the cucumber is eaten simply as a vegetable, but in the Middle East and Western Europe, the fibrous interior of the ripe fruit, the so-called endocarp, is used as a natural sponge. The inner layer of the pericarp remains after drying and appears as a finely branched, spongy structure. This sponge, unlike other sponges, does not retain its water. This makes loofah sponges easy to clean and dry quickly.

Usage
Soak your Loofah Pads briefly in water beforehand, so that the fibers become soft and elastic. Always rinse the loofah pads well after peeling and let them dry.
Clean your Pads regularly with vinegar and water: immerse them in vinegar water (1:1) for a few minutes and rinse thoroughly. The Pads can also be sterilized by boiling them at 120 °C.
Your Loofah Pad will easily last 3 to 6 months. After that you can just throw it away in the organic bin - nice and eco!

Characteristics:
8cm diameter
Long lifespan
100% natural material
Stiff, so perfect for scrubbing and peeling (just wet the sponge first)
Grease and oil repellent
Compostable
Completely plastic-free
Vegan
green goose
Sustainable Products, Environmentally Friendly Materials
To share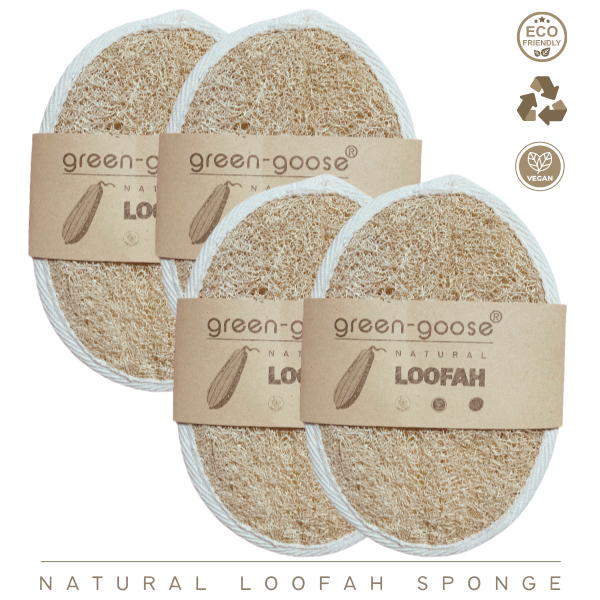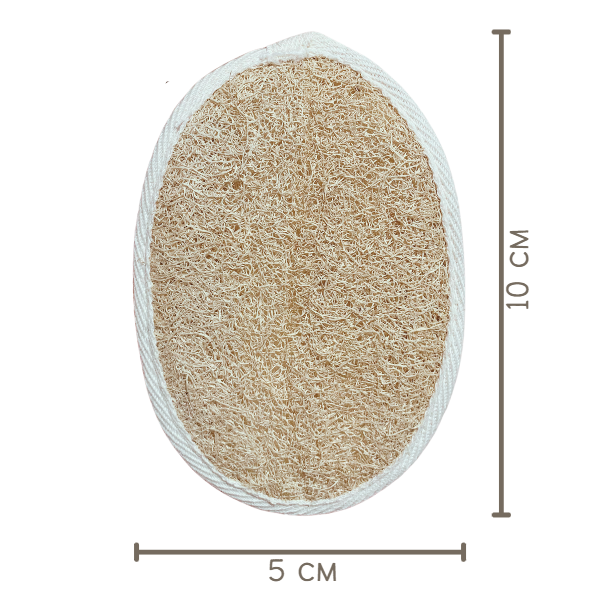 Become a business order or distributor?

Do you want to know more about ordering larger quantities, or selling green-goose in your (online) store? Then contact us!

Free shipping

Enjoy free shipping by ordering 30 euros or more worth of sustainable items. Or pick it up for free!